BCU Mortgages & Home Loans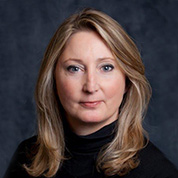 Jami Doyle
NMLS #835174
Mortgage Associate
300 N. Milwaukee Ave. Vernon Hills, IL 60061

Our loan officers help you with the application process and work with you to find the loan product that best fits your situation. Let's get started!
You Belong Where Banking is Better.
At your local Credit Union, you'll find lower rates, fewer fees (and no fees when possible), greater rewards and more innovative products and services than other financial institutions. Plus, once you join BCU, your family members are eligible too.

BCU has 40 years of service excellence, almost 340,000 members, and one of the fastest growing credit unions in the last four decades.
What we can help you with:
My team and I are here answer any questions you have. I can help you understand more about
Loan programs
Rates & discounts
The home loan process
What you'll need for your application
A dedicated team helping you for all your homeownership needs