You and your family now have access to an all-new Credit Union benefit, offering the valuable products, services, and

tools

you need to enjoy a bright financial future — delivered by people who are committed to putting you first.
Maximize your membership
with these limited-time special offers: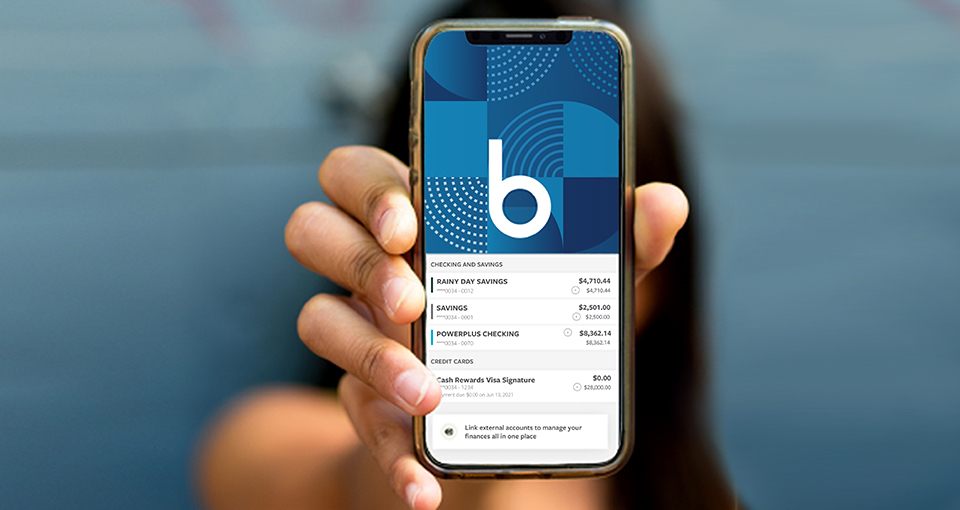 The Credit Union is here to help you take control of your money.
Choose your skill-building tool:
​​​​​​​​​​​​​​

1. APR = Annual Percentage Rate. Rates subject to change. Rates accurate as of 10/1/2021. Offer available to GlaxoSmithKline employees and GlaxoSmithKline employee families on new accounts only. Existing accounts are not eligible. If you qualify, all purchases and balance transfers posted to your account during the first 545 days after the account open date, up to your available credit limit, will receive a promotional 0% APR. At day 546, the APR for any remaining promotional balances will increase to the standard APR for purchases and balance transfers, and all subsequent purchases and balance transfers will receive the standard APR for purchases and balance transfers. Balance Transfers may not be used to pay off or pay down any amount you owe to the Credit Union. All existing payment terms apply. There is a transaction fee of 3% of the amount of each balance transfer during the first 18 months..

The APR will be based on the Prime Rate as published in The Wall Street Journal Money section (Index) plus a margin between 5.25% and 14.65% based on your credit profile. The Annual Percentage Rate is subject to change each time there is a change in the Index and will be effective on the first day of the next statement cycle. The Annual Percentage Rate will never be greater than 18.00%.

2. Offer available only to GlaxoSmithKline employees and GlaxoSmithKline employee families. Upon approval and funding of the loan, you will receive a cash bonus of $200.00. A minimum loan amount of $5,000 is required to receive a cash bonus. Current BCU loans are not eligible for the cash bonus. May not be combined with any other personal loan cash promotional offers. The cash bonus will be awarded in the form of a direct deposit to your Credit Union checking or savings account within 3 business days from the funding date of the loan. Offer expires March 31, 2022.

Also, the as low as rate for Personal Loans is 5.99% up to 36 months. Here's the disclosure for that as well:

APR is Annual Percentage Rate. APR is subject to change. The rate listed assumes an automatic payment method, a loan term up to 36 months and includes a 0.50% discount for having two of the following relationships: direct deposit of at least $500 or more into a credit union checking account; at least $25,000 on deposit with the credit union; or a loan in good standing. Qualifying loans include: Mortgage, Home Equity, Auto, and Credit Cards. A qualifying loan must have a current balance and credit cards must have a transaction within the past 30 days. Any Credit Union loan that is not in good standing or delinquent will disqualify you for Rewards Rates. All rates are subject to credit certification and approval. The rate shown is the lowest available and your rate may be higher. An example of payment terms are as follows: an amount financed of $7,500 with an APR for 12.75% and a term of 60 months would have a monthly payment of $171.41.

3. To earn monthly dividends and unlimited reimbursements of other banks' ATM surcharge fees, your account must meet these two monthly requirements: Monthly direct deposits totaling at least $500 into your PowerPlus Checking account and completion of at least fifteen (15) transactions that include any combination of the following: BCU Debit Card PIN, Debit Card signature, credit card purchases, Online Bill Pay or ACH payments, which apply toward the monthly requirements in the month they post to your account. Credit card transactions that post on the last day of the month will be applied toward the following month's transaction total. Accounts not meeting all monthly requirements will not earn dividends and will not receive reimbursements of other banks' ATM surcharge fees. Rates accurate as of 8/1/2020. The dividend rate and annual percentage yield (APY) may change at any time. Balances up to $15,000 will earn the stated higher rate and the portion of the balance over $15,000 will earn the stated lower rate. See rate sheet or website for current rates. There is no minimum balance required to earn dividends. Dividends are paid monthly and calculated based on the average daily balance method. PowerPlus Checking is available as a personal account only and is limited to one account per member. If you do not have sufficient available funds in your checking account to clear a presented item, funds may automatically transfer from your savings or money market share and may count towards withdrawal limitations for that savings or money market share (Electronic funds transfers from savings and money market shares, which include overdraft transfers are limited to six per month. Each electronic funds transfer in excess of six per month is subject to a $3 excessive withdrawal fee). See Service Charges and Fees Schedule in Consumer Member Service Agreement for further details. PowerPlus™ Checking is a trademark of BCU.