Undergraduate Line of Credit
Fill the funding gap when scholarships, grants and federal loans have been exhausted. Discover the benefits:
Low Rates
Variable rates as low as 9.00% APR1.
Fixed rates as low as 5.60% APR2.
In-School Loan Deferment
No loan payments until 6 months after graduation.
Line of Credit
Multi-year approval, only apply once to borrow up to $75,000 for Undergraduate education.
No Fees
No application, no origination and no pre-payment penalty fee.
Eligible for credit union membership

U.S. citizens or permanent residents

Before applying, make sure to check that your school is included in our listing of approved schools

Continually enrolled in a degree-granting program and meeting the school's minimum SAP criteria.
Learn More
Approved Schools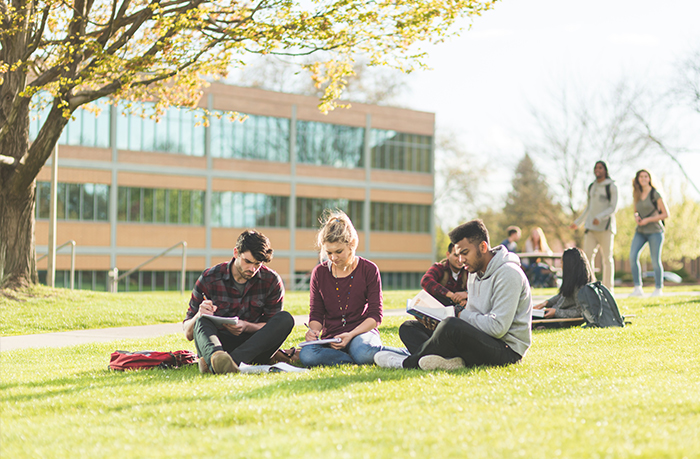 Ready to get started? It's easy as 1, 2, 3, 4...
Confirm Eligibility and Apply
Confirm eligibility, apply online, or call us at 844-896-3772.

Submit Documents
Submit the required documentation once your line of credit has been conditionally approved.

Loan Certification
Your loan request is sent to your school's financial aid office to verify enrollment and requested loan amount.

Loan Disbursement
Once certified, you're all set! Payment is sent directly to your school through their preferred payment method.

Looking for more information? We can help!
FAQs
Find answers to the most commonly asked questions.

Learn More
Resources to help you succeed in college and beyond.

Contact Us
Talk to a student loan specialist.

​​​​​​​​​​​​​​

Loans are subject to approval. Rates, terms and conditions subject to change without notice.

APR = Annual Percentage Rate

1The APR is based on the Prime Rate as published in The Wall Street Journal "Market Data Center" Section (Index). The APR will be calculated each quarter by adding a margin between +0.75% and +7.15% to the Prime Rate and is based on the credit profile. The rate will not increase more than once a quarter but there is no limit on the amount the rate could increase at one time. If the Interest Rate increases, your monthly payments may be higher. Although the rate will vary after you are approved, it will never exceed 18.00% (the maximum allowable for this loan) or fall below 4.00% (floor rate). The rate listed includes a 0.25% discount for enrollment in automatic recurring payments. Rate discounts are applied at time of repayment.

2Fixed Rate will be set when the loan is approved and will not increase above that rate before the loan is paid in full. The Interest Rate is based upon your (or your cosigner's, if applicable) credit history. The rate listed includes a 0.25% discount for enrollment in automatic recurring payments. Rate discounts are applied at time of repayment.

Student Loans and underwriting is made available through BCU. Application processing is available from Credit Union Student Choice on behalf of BCU. Loan servicing and repayment is available from University Accounting Service, LLC on behalf of BCU.